A creative encounter between the arts of mixology and collage.
I am Le BARTELEUR, a juggler of flavors, always ready to surprise you, especially in the run-up to the festive season.
I wear my originality, seeking out personal and unique touches for my cocktails. For my Negroni, Manhattan, Hanky Panky and Mai Tai.
How could I come up with exceptional showcases which will make them timeless and stand-out gifts?
This was the start of an ambitious and exhilarating adventure to find a creator who would understand my unique world while bringing their own artistic style. I then remembered a young artist whose name and work had grabbed my attention… ITCHI
seemed such an obvious choice for his flawless technique and spirit.
ITCHI, please allow me to introduce him to you now.
" A Paris-based artist and illustrator, he is fascinated by the 1950s and 60s, and collects, rummages through and takes cuttings from books and magazines to create colorful, joyful or quirky images. Always with this vintage look which characterizes his work.
His work breathes new life into people, faces and objects of the past in his original creations. He works with press outlets, players in the culture sector and interior designers, and regularly takes part in exhibitions in France and abroad."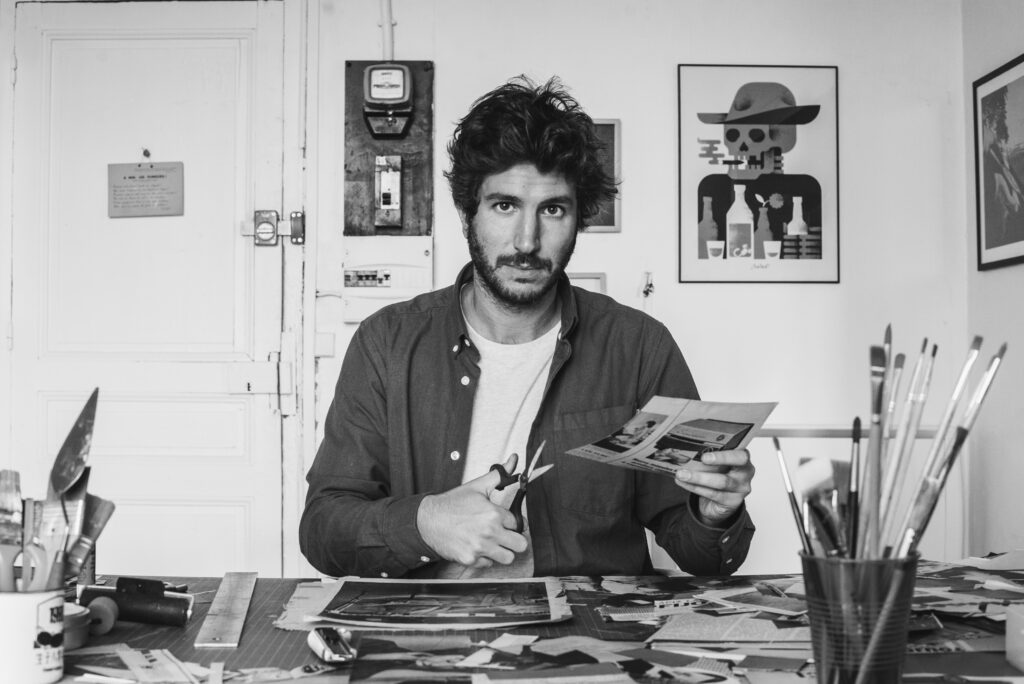 You've guessed it, ITCHI and myself are connected by a common approach. At Le BARTELEUR, our cocktails are a nod to the past to create new contemporary and unique recipes worthy of the greatest bartenders. For ITCHI, colors and materials are combined to make unique creations that span different eras. It is through these shared values of an iconic and inspirational past that we create new taste and visual experiences.
After months of working together, collaborative art worked its magic, expressing the relationship between our cocktails' legendary past and their contemporary consumption.
The MANHATTAN puts on its glamorous and worldly finery, making it the new cocktail star! The sensuality of red fits perfectly with the energy of the city.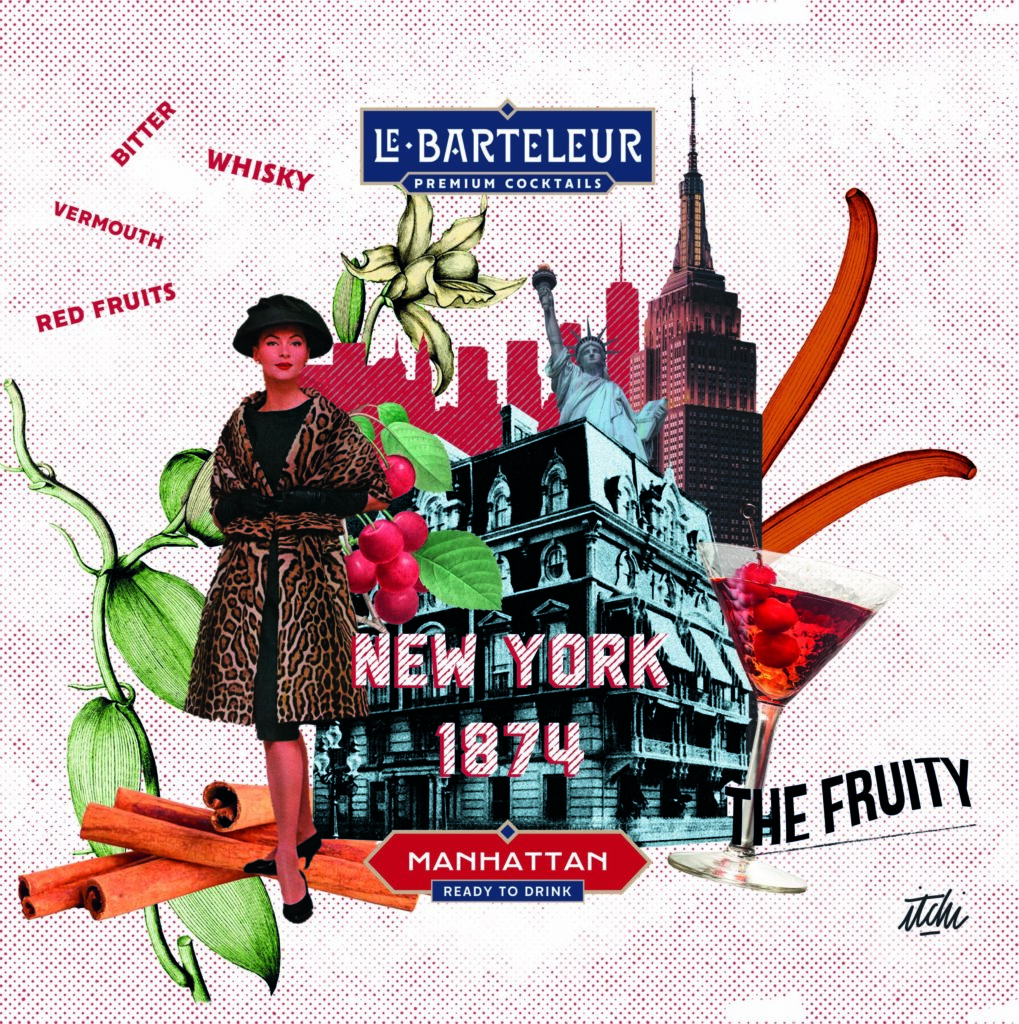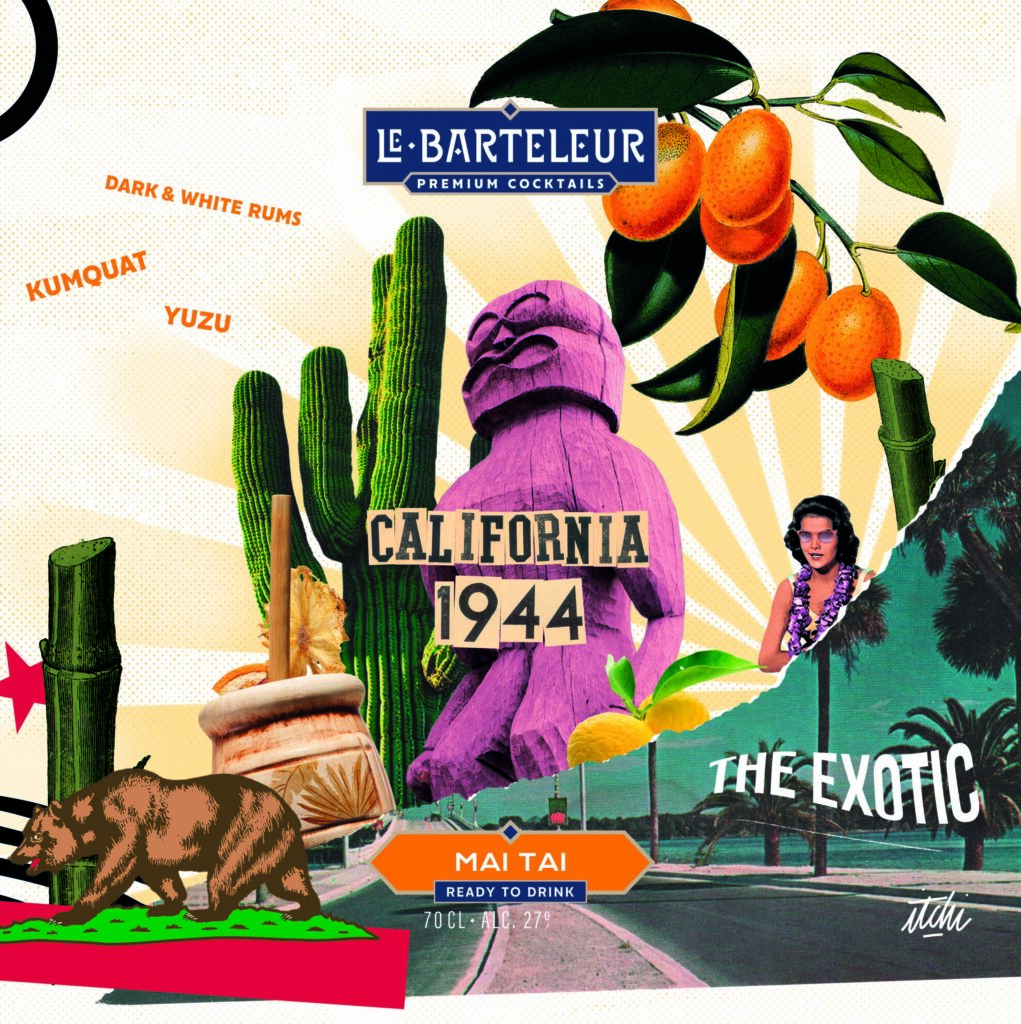 An idyllic and sunny decor perfectly illustrates the exotic and fun nature of the MAI TAI.
The NEGRONI's look had to reflect the refinement and sophistication of Florentine art, while hinting at the cocktail's aromatic freshness.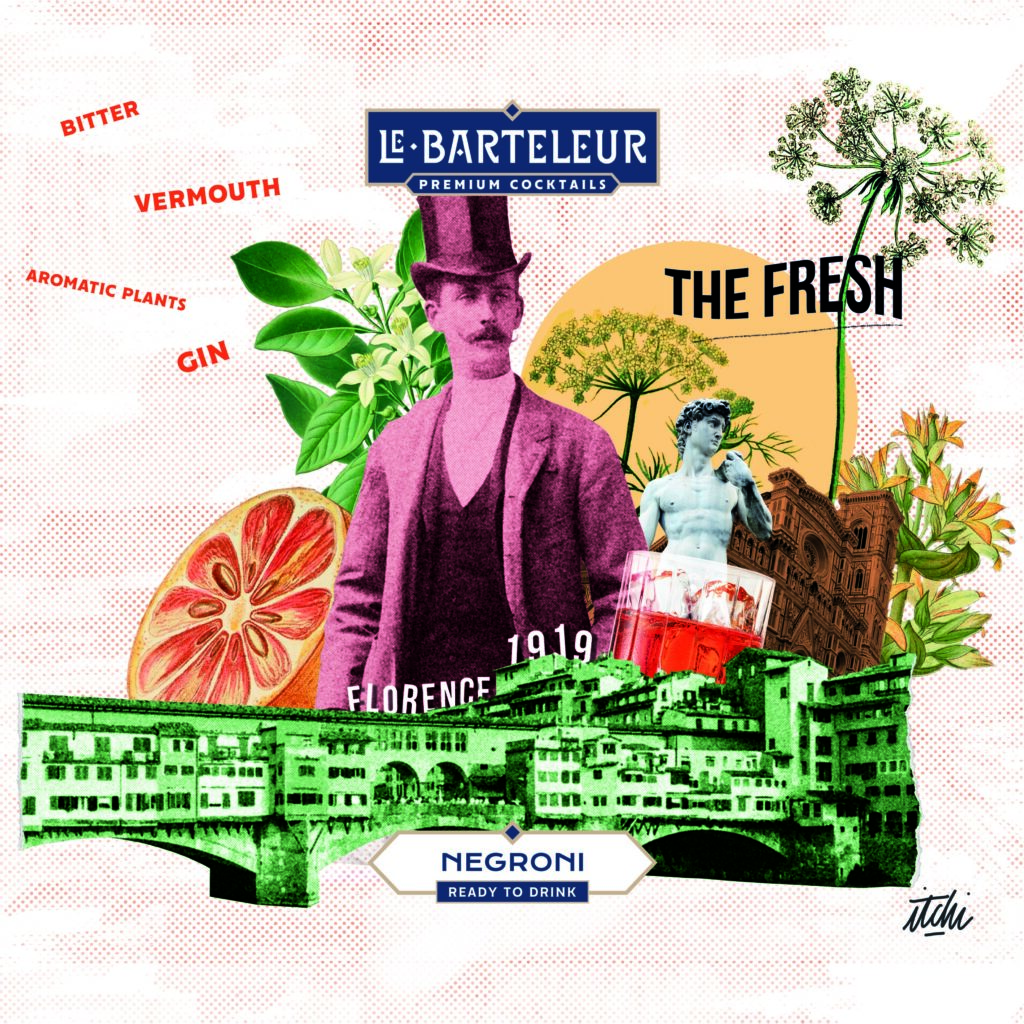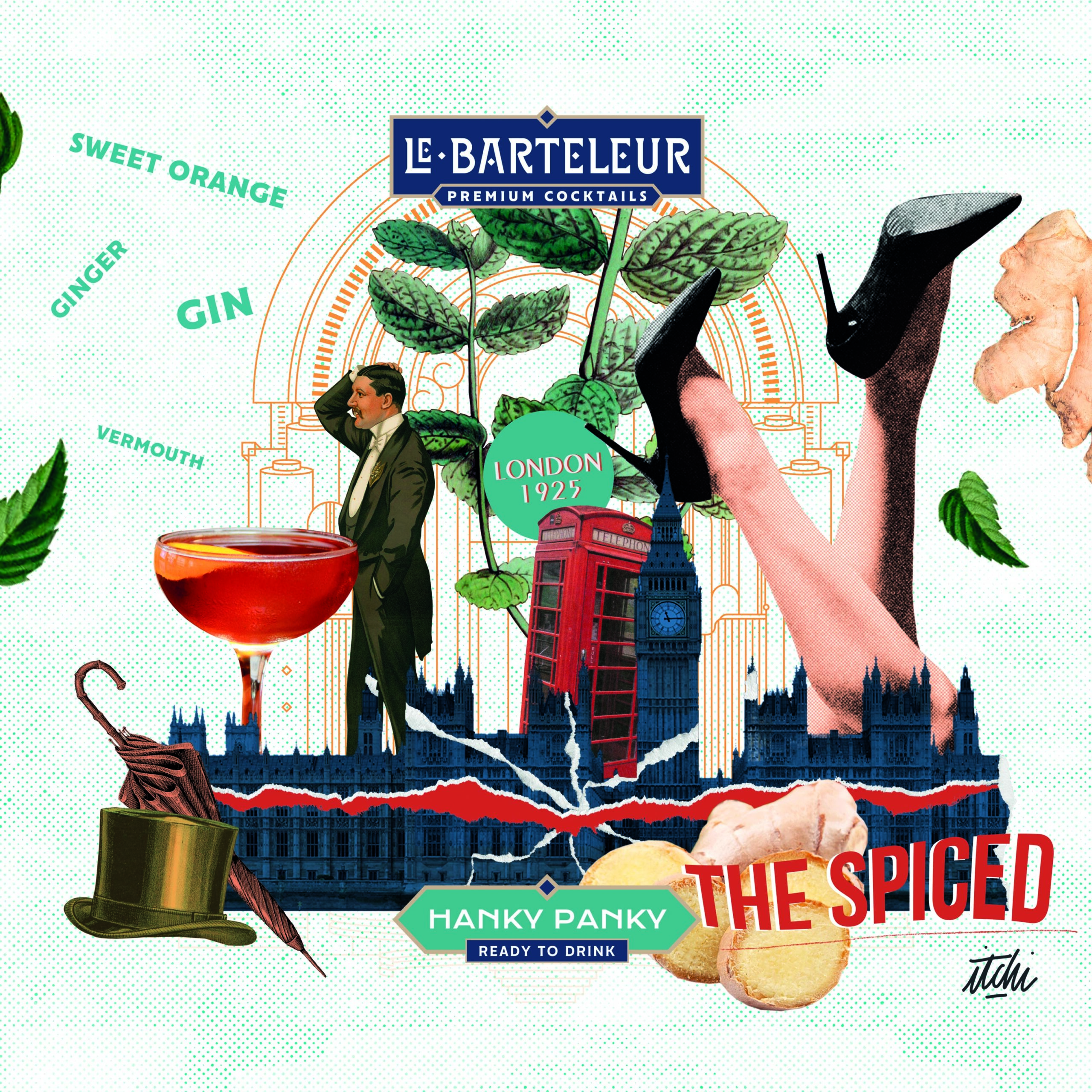 Lastly, the HANKY PANKY could not be released without a grooming that is as bold and elegant as the London dandies of the time.
I will let you be the judge of the outcome, but, without being pretentious, I think you will be as surprised as you are intrigued. These arty and quirky boxes will be able to find a special place over the heart-warming festive period.
And you? Which destination will you choose to embark on a sensory journey between the past and the future?