Nicolas Varnier and Philippe Di Méo met thirteen years ago among the effervescence of a major Champagne brand, blending their skills to serve the pleasures of the palate and freedom of the mind. Since then, their professional complicity has developed, drop by drop, into a celebratory friendship.
They always love to meet for a meal, where dishes are paired with wines, and wine mingles with the divine, with these combinations of flavours which succeed in avoiding the distasteful, where unexpected encounters and loyal friendships are nurtured and sensations are shared.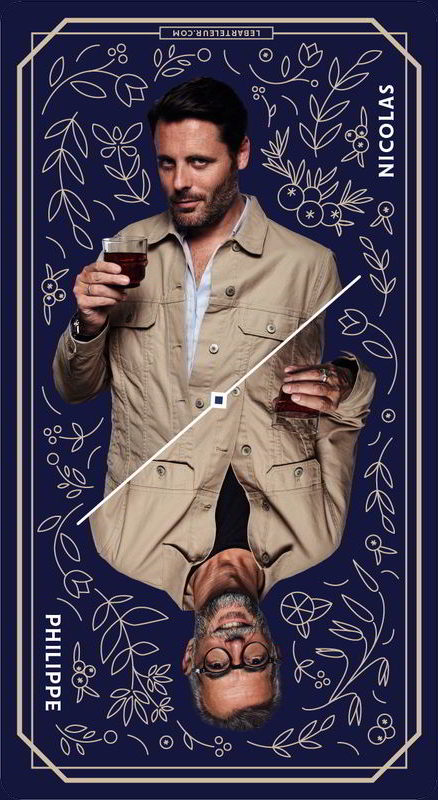 "We like games in which chance plays no part. Games in which we always take the right card because it is meant for us. We prefer games in which there are established rules that we can reinvent. Games in which the shapes, colours, materials and tastes come to life through imagination. Games which encourage discovery, creation, invention, pleasure, friendship and fellowship, without moderation.
We found our joker in the cards of the Tarot de Marseille. Like a fetish, the BARTELEUR has become our fortune-teller and gives us luck in this adventure".